Time to consider the players of your club
Easily collect feedback from players.
Morning, post-match or customised surveys.
Up-to-date player information
With our wellness app module for soccer clubs you can obtain, measure and improve the performance of each player. 
Individual consultation and action on your player's fitness.
Evita lesiones y conoce el verdadero estado de tu club
Review at a glance the pressure of the club, the load on the player or the injury predisposition of your players.

What player would not want to play in a club that prevents him from injuries?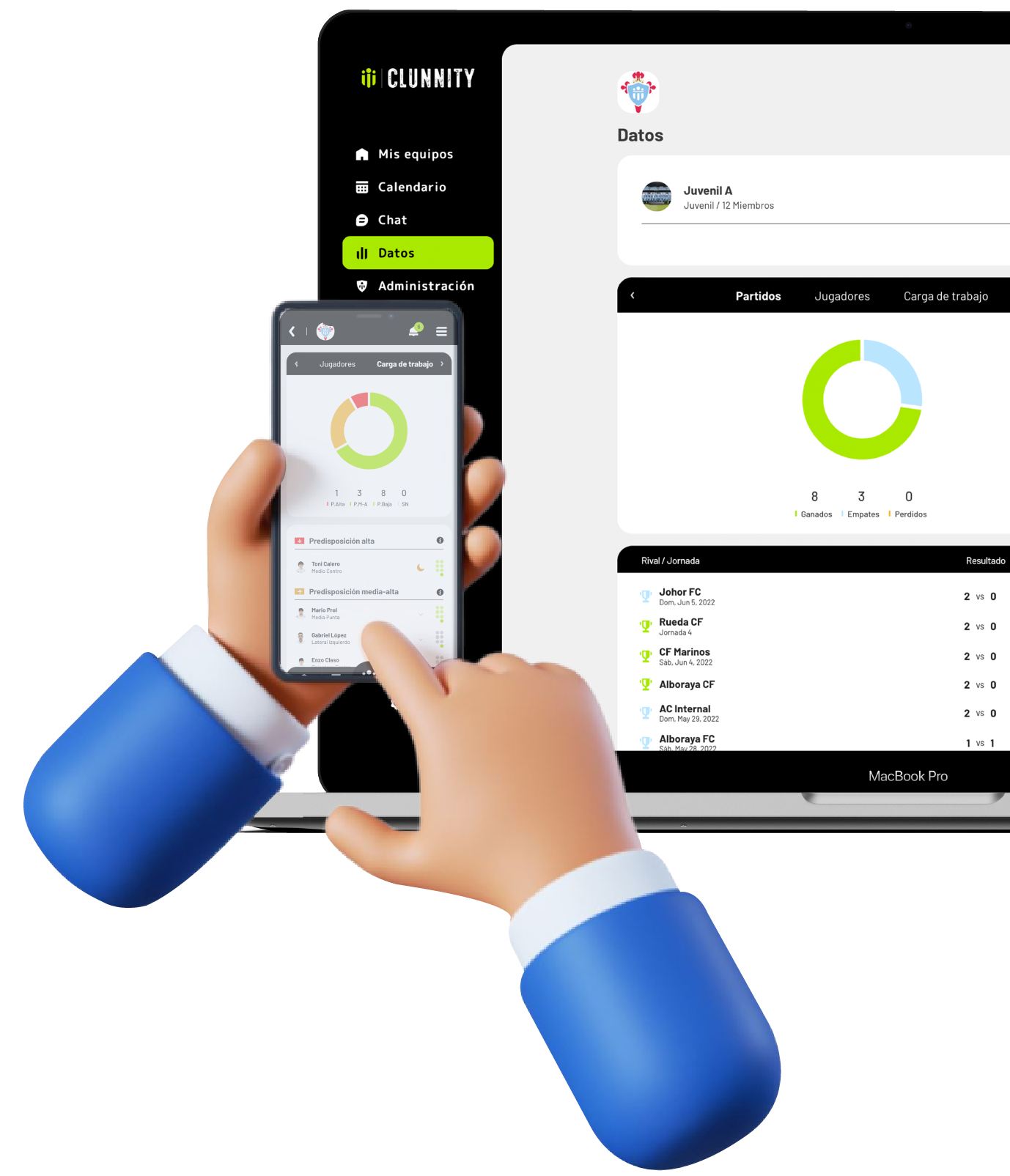 I get to know my team better. With the data collected, I have changed the workload and I can follow up before and after each training.
David Sanz
First Team Coach of Silla CF
Improve player retention by increasing the sense of belonging to the club.
Clunnity has always designed the app with the player in mind and improved the player retention rate.
Earn temptation points as a club to attract new sign-ups.
A club with up-to-date and modern tools is always more attractive.
Up-to-date information about the status of your players. Avoid injuries, listen to your players and measure the performance of your club.
Show your players their sporting progress. Do this with competitive data or more formative data, depending on the desired goal.