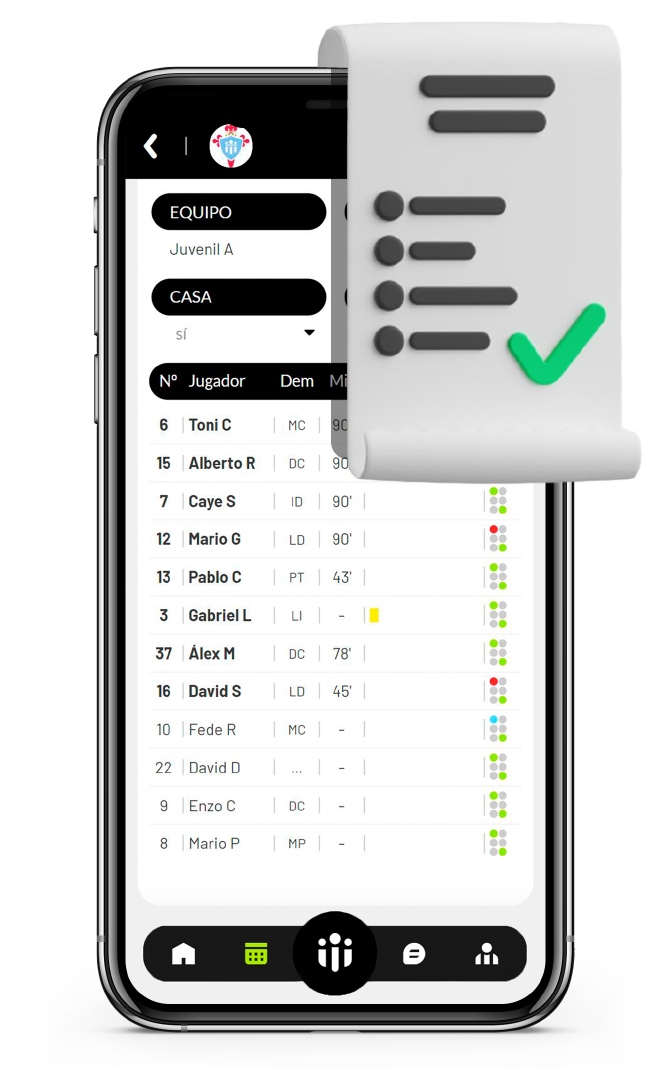 What cannot be measured, cannot be improved
Create reports and evaluate the progress of your club
Fill in your report in 5 minutes, and we will take care of giving them with different visuals automatically.  
Our reporting and statistics system allows you to get accurate metrics from matches and trainings.
Compare the performance of your players and create individualised plans
At Clunnity, we know that not all players progress at the same speed.
Before and after comparisons: See how each player is performing, so you can create a personalised development plan to maximise your club's performance. Verifica cómo evoluciona cada uno para poder crear un plan personalizado de desarrollo y maximizar el rendimiento de tu club. 
Empower your coaches and trainers
Make it easy for your coaches to do match reports.
Free up extra time for your team members and start valuing the opportunity costs. Coaches conduct training. 
You have absolutely everything! Goals, games, assists... It tells you exactly what's happening in the club.
Jennifer Pedro
Fundadora de Turia Beach Soccer Club
We save 80% of the time making each match and player reports.
Match reports in 60 seconds. Try it yourself.
How many times has your car entered the reserves? And your club?
Keep tracks on players and coaches. Every piece of information counts, measures the matches thanks to our reporting module.
Please, do not bore your coaches with excel or endless programs. Do not force them to use the computer.  
Take advantage of our quick reporting module and give them more soccer time.
At an older age, players can become bored with training and end up quitting soccer.
Our app simulates a team game, where the player is the protagonist with his real state