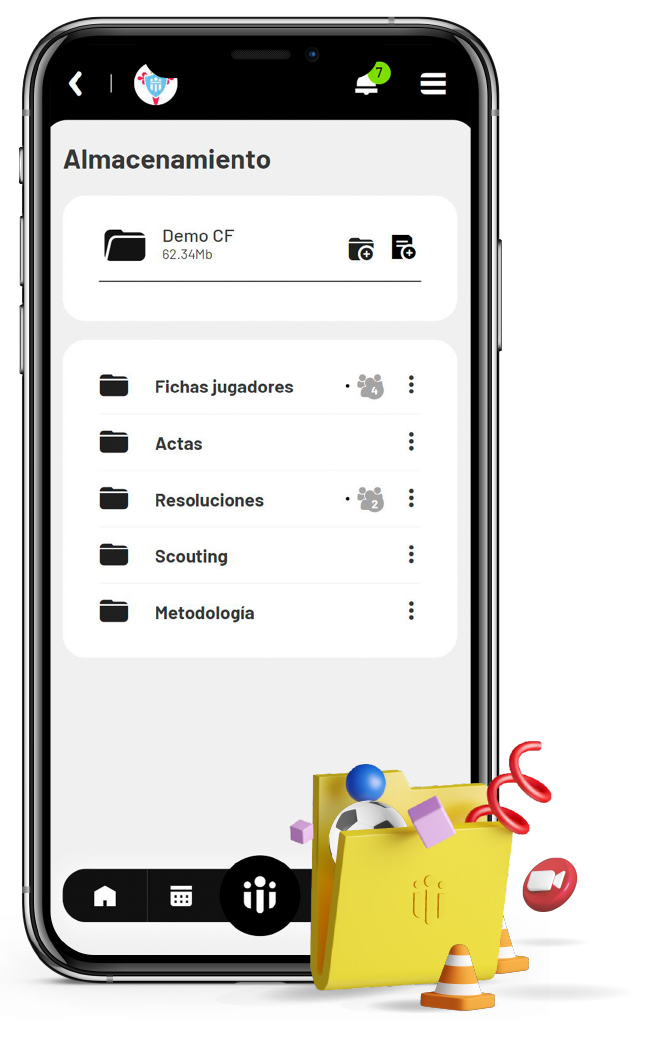 Saving files to Google Drive is not enough anymore, try the Smart Storage of Clunnity
Free up space on your computer and store all your videos in one place
With our cloud, you can store as many files as you need: videos of matches and training sessions, through training and exercise sheets, in order to back up important club information.
Save your soccer files and take them with you wherever you go
Forget about paper. With your own digital library of training and drills, you could always have what you need at your fingertips, wherever you are. 
Share from the cloud to all club members
Save your videos, training images, weekly plans, travel protocols, guidelines for parents or methodology by stages and create libraries as you need them, able to share them instantly in segments with whoever you want: your players, their parents, coaching staff, trainers, coordinators, directors. 
What we have noticed the most through this Clunnity module, is that we have significantly reduced many unnecessary communications in the management of the club.
Valero Fraile
Director of Primer Toque CF
Maximum protection and security for your files thanks to Amazon AWS servers.
Saving files is useful, but even more important is the ability to share them with any member of the club in seconds.
Store an unlimited number of soccer matches or training. You will not need to delete files to continue storing them.
Automate more than 15 daily actions. We can automate up to 30% of your tasks, or at least reduce some of them.